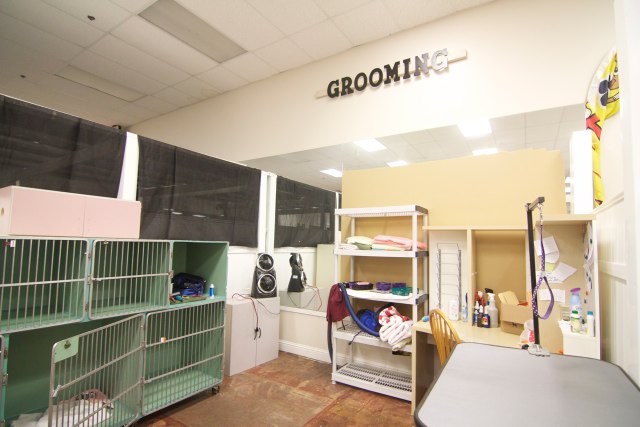 Grooming Options:

Professional Grooming:
At the Pet Vets Grooming Salon we offer bathing and grooming services for dogs and cats. We can perform all breed haircuts, short maintenance cuts, or scissor cuts. We use High quality Shampoos and grooming products to get the absolute best results. We work on one pet at a time, to ensure we achieve the absolute best haircut. All haircuts include:
Shampoo
Conditioner
Detangling
Sanitary trim
Nail trim
Teeth brushing
Ear cleaning
Ear hair removal
Anal gland expression can be done at your request.     Mats, tangles, and very thick undercoats are areas that make the job more time-consuming.    It is best to bring your dog in so that the groomer can feel the coat to determine the difficulty of the job, then give you a more accurate estimate of the cost of your dog's grooming.